Contacts on business card: advanced settings
Communication channels in the digital business card
Advanced settings for modern business cards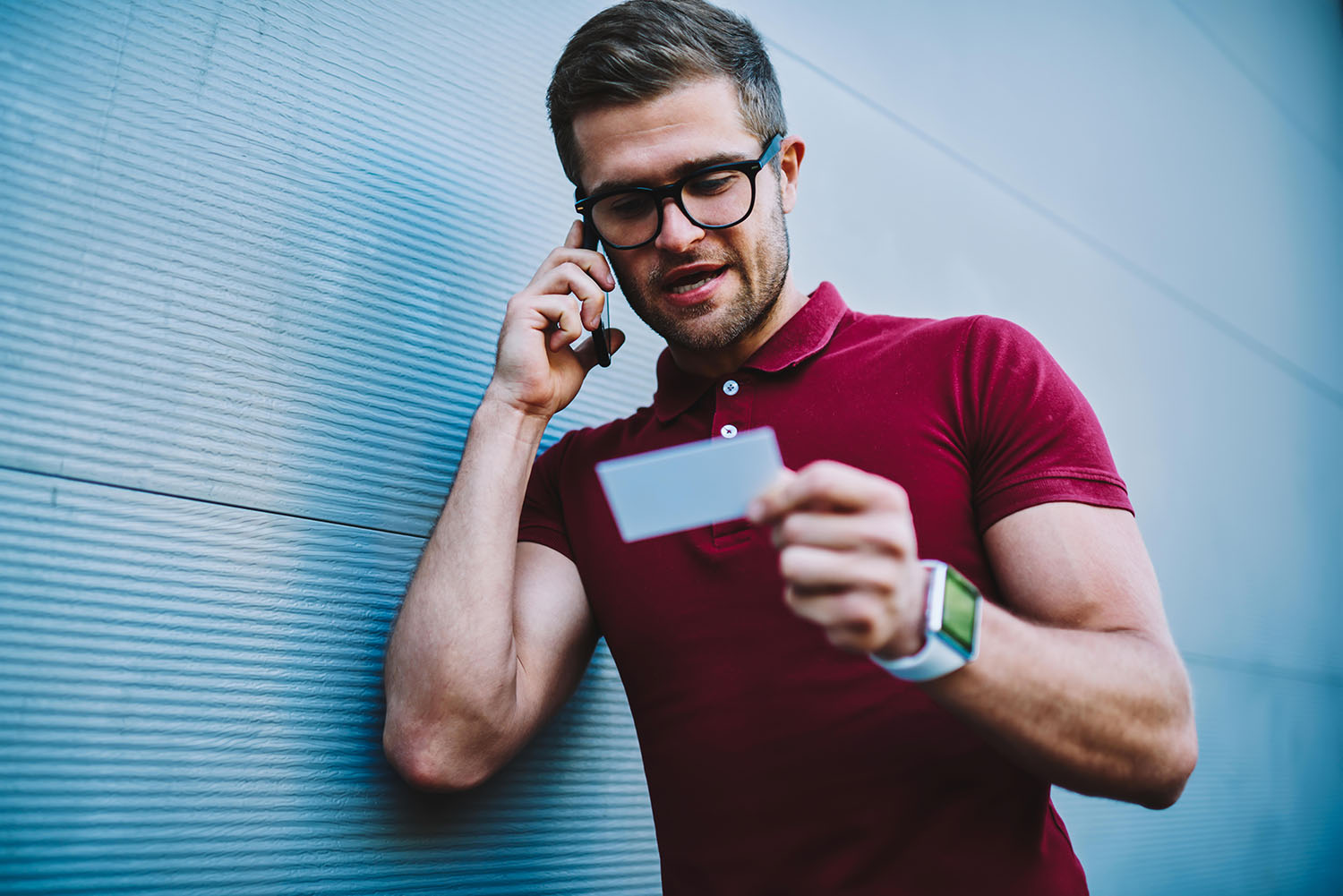 Contacts on business card: advanced settings

It is very easy to use an electronic business card: just choose free business card template and specify the main contacts. But if you want make this section more convenient for your customers you can carefully work on it using advance settings.
Messengers and social networks buttons
Today network users can choose among a huge number of different resources. Electronic contact card doesn't limit your abilities. You can add any number of buttons including WhatsApp, Viber, Telegram, Facebook and others. But we recommend you firstly analyze the preferences of your audience. Then you can choose the most popular ones not to clog the free business card template with too many elements.
To configure WhatsApp and Viber buttons enter your phone number with + at the beginning. Telegram, Facebook messenger, Skype and other services requires a login. You can usually find it in your profile or settings. Don't be afraid to make a mistake in button configuring. Free business card builder clearly shows whether you need to enter username or phone number for each resource.
Address button
When you click this button ebusiness card shows your company's address. If you want users to see a specific message you should enter it in a special field below the map. Note that if you enter text in this field customers see it only. The address becomes available only on the map. So we recommend to put your address and needed note in this field.
Button animations
Free business card template includes more than ten ways of communication. To make it easier for your customers to choose them we have provided possibility of animation for each button. This simple trick shows users which way is preferable for you and guarantees the fastest response. We recommend to use this option for one or two the most important resources.
Make vCard as convenient as possible for your customers!


If you have any questions, we will be happy to answer you!
Go to the «Contacts» section or write us to mail: support@vcard.guru