How to choose a template for e-business card
How to choose a template for e-business card
For every taste and color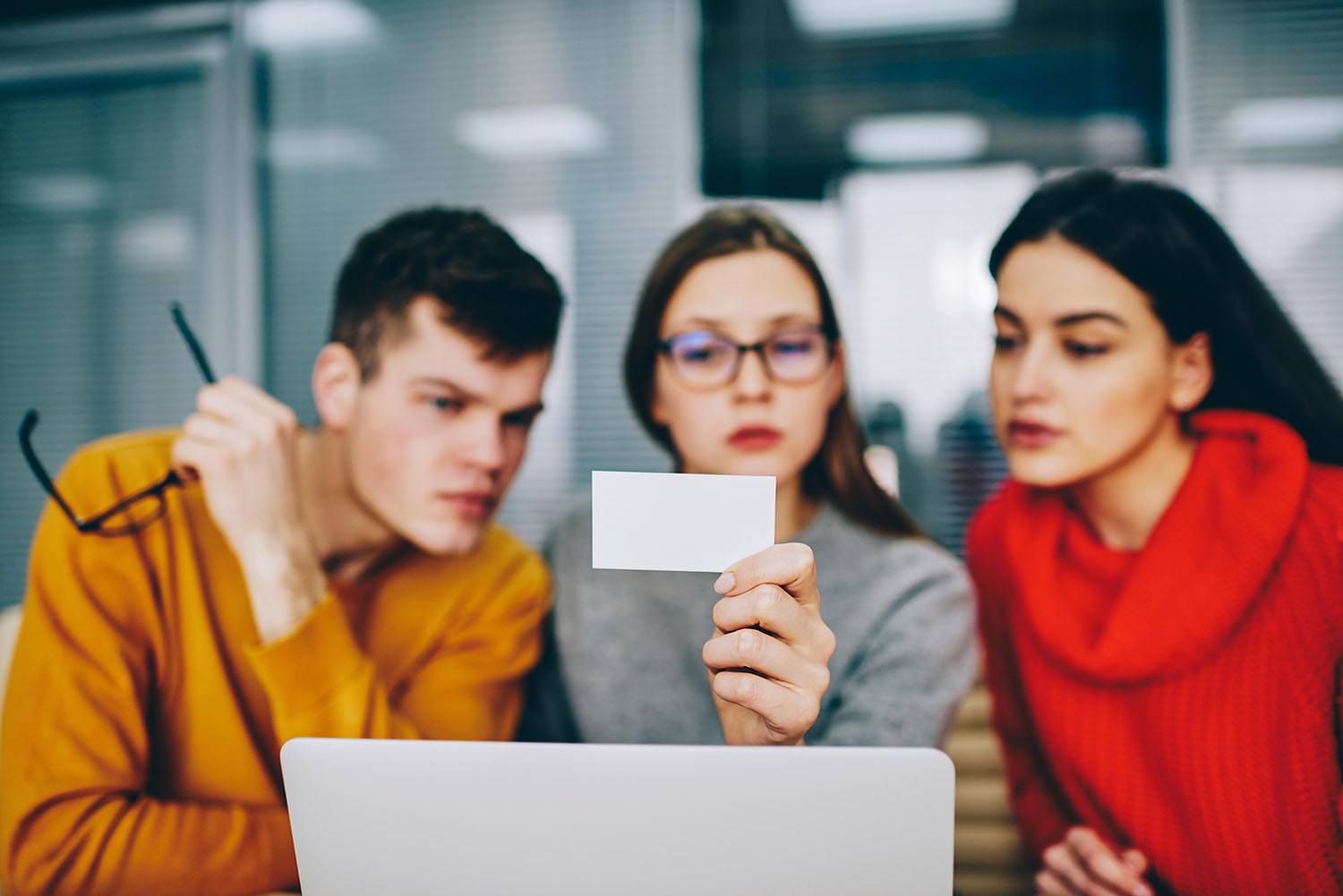 How to choose a template for e-business card

Electronic business card is primarily a functional tool. Its important advantage is the simplicity both in making process and design. Your customers' attention will not be distracted by intricate patterns or design solutions. They can quickly find the needed info and contact you. But it doesn't mean it is impossible to make a business card that matches your style. Free business card builder contains several settings allowing you to create a design suitable for your taste and needs.
Color scheme
Looking at the free business card template you see colored frame at the top which occupied about a quarter of its area. You can choose this color yourself using one of six basic colors or making fine-tuning of the color. There are two options for helping you to do it. They are color scale where you can choose your favorite shade and the choice of the exact color shade for the web by #RRGGBB scale.
Animation and button layout
Another design element of electronic contact card is the animation of contact buttons. For instance, when you put the cursor to WhatsApp or Viber button it will increase and then return to its original size. It stimulates the user to click it and also has an additional feature. You may use animation only for the most relevant communication channels to show your customer the way to contact you faster.
This task can be solved in another way. The free business card template has three lines for contact buttons which are filled in consecutively. It means that the second line begins only when the first one has maximum number of buttons. Using this feature, you can choose the most important way of communication placing it alone on the whole line. Just choose the right number of buttons: they can be five or nine. By the way it is very easy to change the location of the buttons. You can simply drag them with the cursor.
Photo

Perhaps it is not necessary to talk a lot about the importance of photo. Try to choose the brightest, most memorable and attractive photo that you have. Don't forget that it will have a round shape on business card, so choose the right picture. You may use not only your portrait, but also some other picture that corresponds to your activity. For example, it can be scissors for a hairdresser or a bottle of nail Polish for a manicure.

You can create a business card that matches your style with vCard!

If you have any questions, we will be happy to answer you!


Go to the «Contacts» section or write us to mail: support@vcard.guru